Snow Day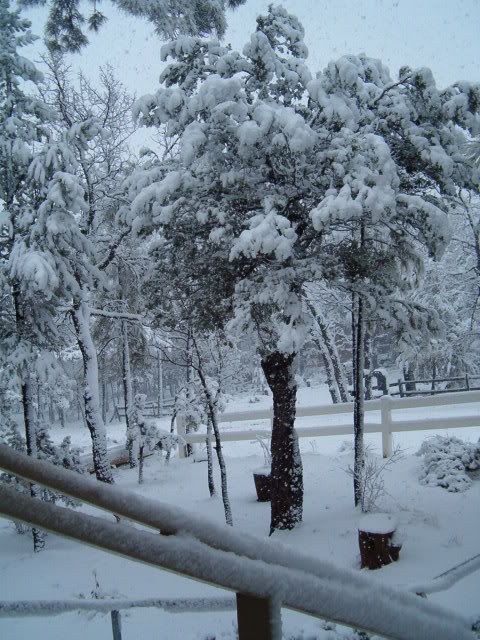 Calling the school district's office this morning we found out that the boys' winter vacation has been extended by at least one more day... much to mommy's chagrin.
Another foot or so is expected throughout the rest of this afternoon.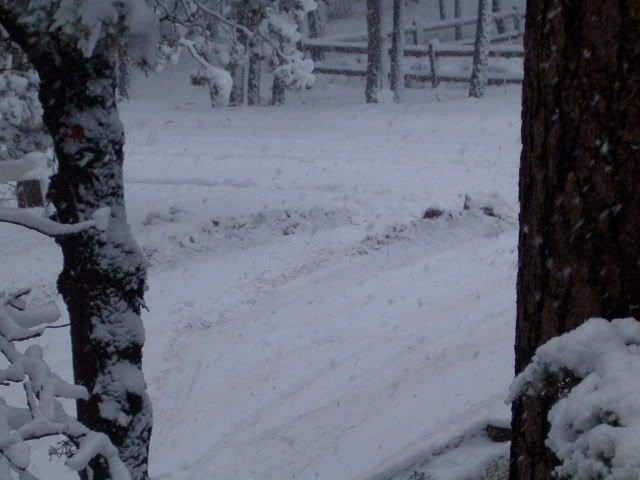 While this picture doesn't do my road's slope justice, backing out of my driveway almost became a disaster... I almost sent the back end of my Excursion through a fence and down a drop off that would have really made this a rough day. Instead I gunned my 2 wheel drive in first gear, parked it safely in my driveway and headed back into the house to start a fire in the wood burning stove.