Why I love my Hunny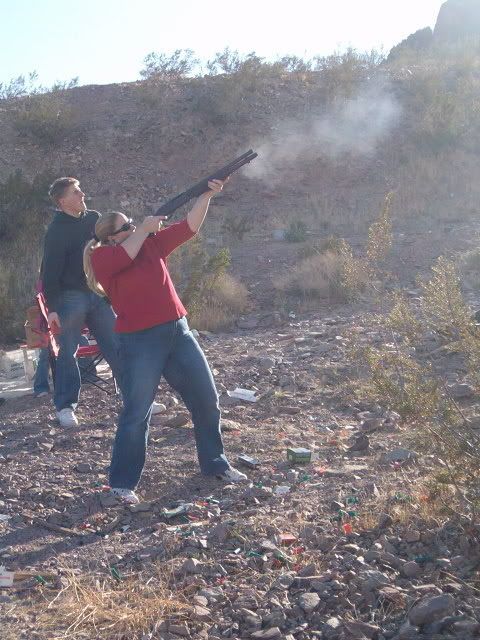 Cuz my life depends on it!
She's a good shot!
This is our family's tradition of 'Goin shootin' for Thanksgiving.
I had to work this year but thankfully my dad took some good shots with the camera in between blowing clay pigeons out of the sky.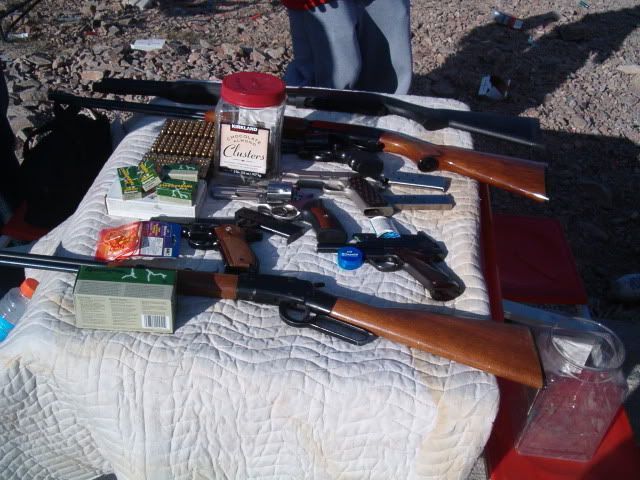 Our lil arsenal, isn't it beautiful?
Next year Dylan 'tha weasel' will be old enough to join us. After my kids 5th birthday we invite them to our annual family tradition.
I have a feelin that I've made
CUG
proud...