Kitty on a Cool Tile Roof
I was
"working"
on my computer Sunday when out of my window I noticed a shadow creeping across my backyard wall that was being cast from my roof. I could tell from its shape that it was a cat! How in the world a cat got up on my roof is beyond me.
I went out back and climbed the wall on the side of my house to get a better view of the kitty. When it saw me it immediately started crying with this sad and incessant meow while being sure to remain out of reach. I've had enough kids to know when a cry means "I'm hungry" but it was not going to trust me just yet.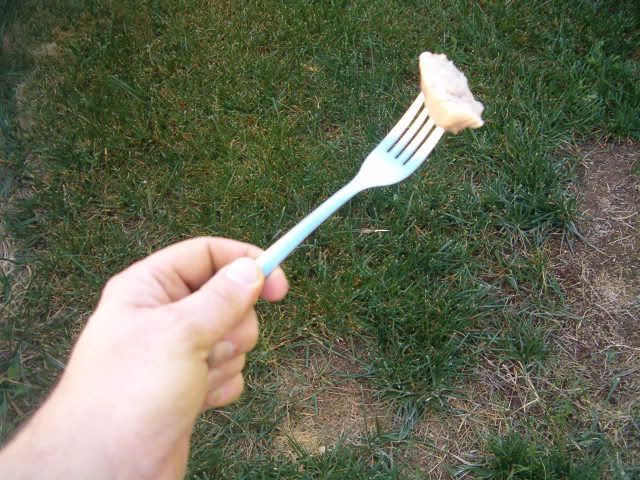 It was time for some bait...
It was some fresh turkey my wife made as a trial run for Thanksgiving Day.
No chance this kitty with spiderman capabilities can turn this down!
One whiff and he was hooked.
...mmmmmm turkey...
Don't be shy lil kitty, you know you want some!
He wasn't going to bite while my hand was attached to the fork.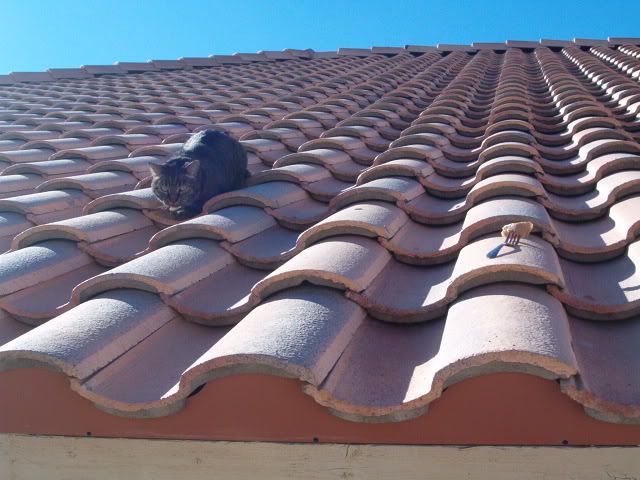 To build some trust I left it lying there for kitty to try.
It didn't take long until he decided he was going to take a bite.
Carefully weaseling his way down the curves in the tile roof he inched closer, not taking his eyes off of me.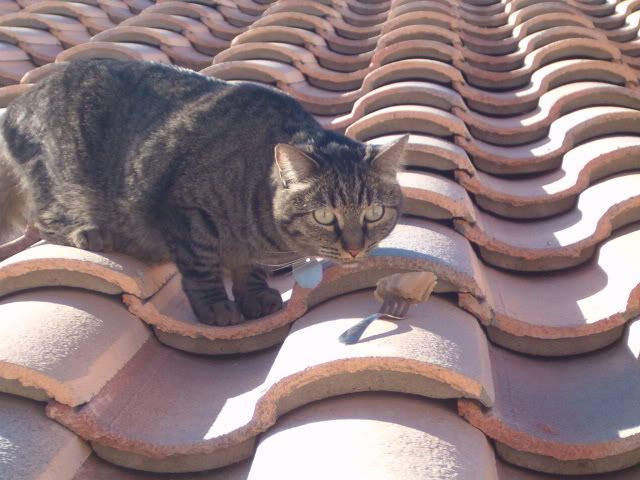 That was until my two youngest came out to see what I was up to.
He soon realized that they were no threat and turned his attention back to the turkey.
Now I got him. There was no way he was going to get this close without taking a few bites.
With him hooked, I inched closer to get ahold of the fork which is at arm's length as the roof's edge is just below my shoulder.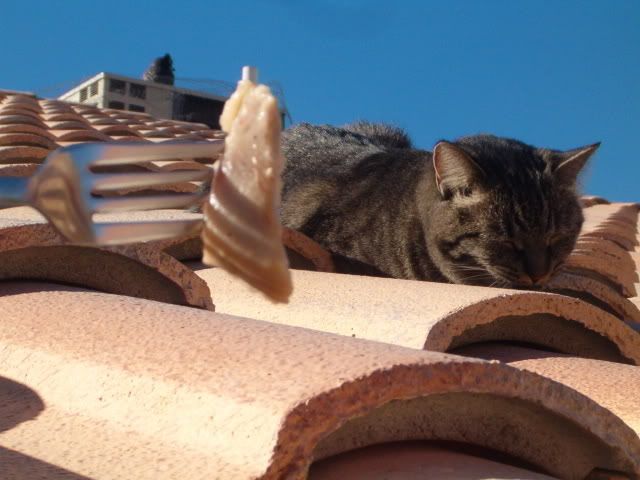 Clearly disappointed that I decided to pick the fork back up, he deeply weighs the possibilities while the taste of turkey melts on his tongue.
The answer is obvious.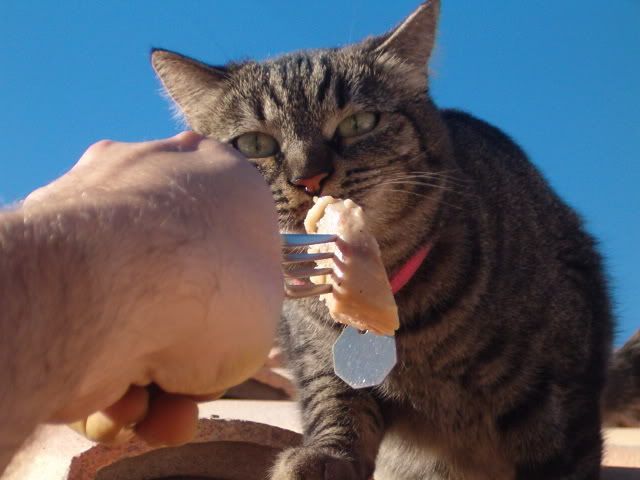 The turkey wins.
Just don't bite the hand that feeds ya...
Now, how do I get you off of this roof!?
Savoring the delicious turkey his attention is returned to my kids who excitedly encourage me to get the kitty down so they can get their hands on him.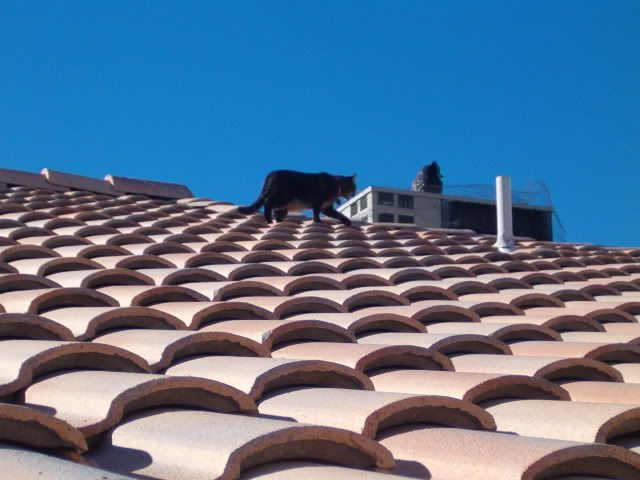 Apparently no amount of yummy turkey is worth being in the hands of a 3 and 4 year old.
He decides that the plastic owl (that the pigeons crap on) would make better company.