HR 45
A very disturbing piece of legislation that is always making the rounds of Congress in one form or another, particularly in a very left wing controlled Congress, is a gun control bill of one form or another.
The latest and perhaps one of the most blatantly anti Second Amendment of them all is one that was introduced a full month and a half ago but I missed it in the normal rush of everyday life.
It's HR 45
.
My friends at
Stop the ACLU
were
all over this...
(oh and I schnagged this sweet picture from there too, I need to get one of these flags!)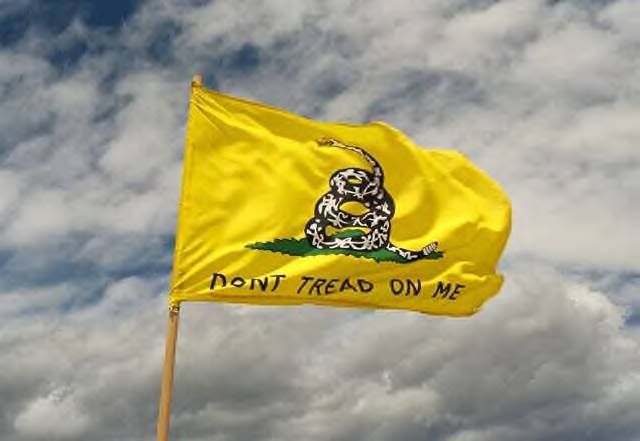 This irks people all over the political scale (read this awesome article on
INFOWARS
) but I fear that the numbskulls on Capitol Hill are way too out of touch to fully understand how much more quickly they've hastened the next American Revolution...
duh, what did you think the purpose of this legislation actually was? *slapping forehead*
But do they really want to piss
this guy off
??
(warning: video link contains an individual who uses very harsh language)
I'm just sayin, there's going to be some crazy crap coming down the line and we're barely through the first quarter of the first year of this administration's hold on Capitol Hill! It's almost as if they know they only have until 2010 to get 'er done because the American people aren't as easily fooled anymore... or am I kidding myself.
I'll find out a week from tomorrow when I host Glen Beck's "
We Surround Them
" campaign in my store. Why not, I have a large bank of big screen TVs, cable TV, and lots of couches! Sounds like we're already half way to a party!
Time to link up with my local conservative minded members of my community before Capitol Hill decides what's best for us!