Huh.. wha..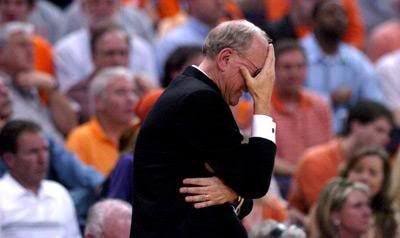 What is it that can bring me out of a 4 month blog hibernation?
'CUSE BASKETBALL BABY!!

Boeheim
exemplifies my wife's feelings about this...
Plus tha 'Cuse is playing what I belive is my blog bud's Alma Mater- St. Joeseph's. Sorry
Wyatt
, but the
freshmen phenoms
are going go crazy on the Hawks...
Hmm... I kinda miss this bloggin thang...