Politicians on Parade
Click on picture to see video of all these naysayers who think we went to Iraq under false pretenses.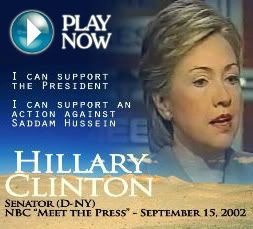 How can you vote for people who blindly follow the political path of least resistance rather than make decisions based on principals? They think we are too dumb or short-memoried to notice their duplicity.
How can these people maintain power after this? Don't answer that, it's too sad...
(Thanks to Don Surber where I found the link and picture above)
From
Michelle Malkin's
site: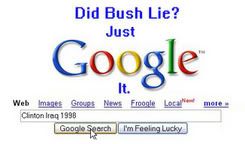 Click on graphic to go right to search results.
What a suprise eh?
also linked at: The Political Teen, My Vast Right Wing Conspiracy, iHillary, Dr. Sanity, and Stop the ACLU