Just what the Dr Ordered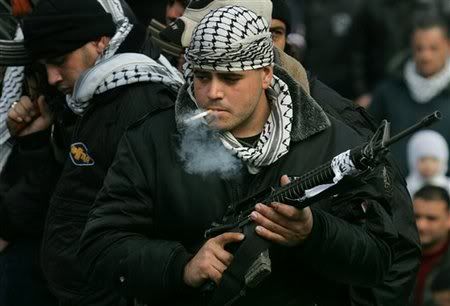 Caution:
Smoking or Voting in Palestinian Parliamentary Elections may be hazardous to your health.
Perhaps Sharon wasn't such a wuss after all when he
pulled Jewish Israelis
out of the Gaza Strip this summer.
With Hamas and Fatah now
knocking each other off
there should be less to bulldoze this coming summer.
There seems to be no where near the same
'national unity'
among the Palistinians that Saddam had in Iraq during his
'elections'
- when he would win 100% of the votes...
...rookies...