Yeah yeah yeah... it's been ages...
Well the Arena Bowl was a total blast... the kids were really impressed!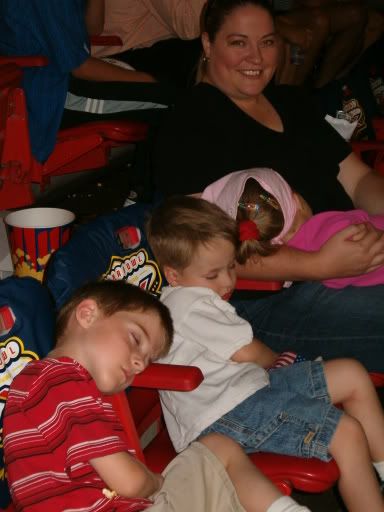 Hey, I had fun... Perhaps they've been put to sleep by my lack of posting lately...
I gotta tell ya, I have no blog motivation anymore. There are so many other things going on that I just don't have the time to devote to my site to keep it interesting.
At least not the time like I did when I worked out of my home office on a full time basis and was able to get away with blowing hours of the workday surfing fellow blogger's sites and ranting and raving away on my own.
I still cruise through my blogroll occasionally and have my buds that I enjoy checking in with on a pretty continuous basis... you know who you are...
When my need to vent political rants exceed my ability to keep my mouth shut, I'll shout out now and then.
Unfortunately it seems as if a nasty form of blogger's block has taken over my being and has yet to let go... besides, those in my blogroll to the right are far better reads than this place anyhow (at least for the time being
*wink*
).
On with the summer festivities and barbeque action! Which means it's time for me to perfect the future award winning barbeque ribs I'll be someday be famous for.