Re-Charged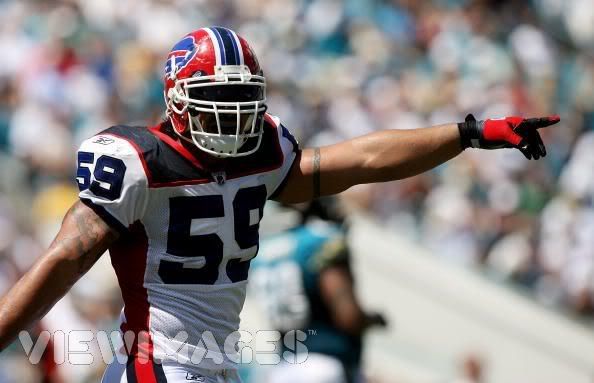 Despite a
Power Outage
, Kawika Mitchell provides the voltage necessary to take the Charge out of San Diego in Buffalo.
With an interception in the endzone that would have put the Chargers ahead, then a forced fumble to take the wind out the the Charger's sails, free agent acquisition from the Super Bowl Champ NY Giants, Mitchell dominates the game.
My Buffalo Bills are now 5-1 baby...
Apparently
my attendance
is a jinx... I'll be watching from my Man Cave from now on...