Operation October Vacation
I have had the pleasure of putting up my feet and doing pretty much nothing but eat and master Tiger Woods '09 on the Xbox 360 this week while listening to the madness on Wall Street and on the presidential campaigns as interpreted by the talk shows on AM radio this week. Talk about being in heaven!
That list of things to do around the house remains...
yeah honey, I'm all over it today! Just let me post something real quick...
As my previous post indicated, I got to watch my
Buffalo Bills get spanked
by the Arizona Cardinals. We had fun tailgating where there seemed to be as many Bills fans in the parking lot as there were Cardinals fans!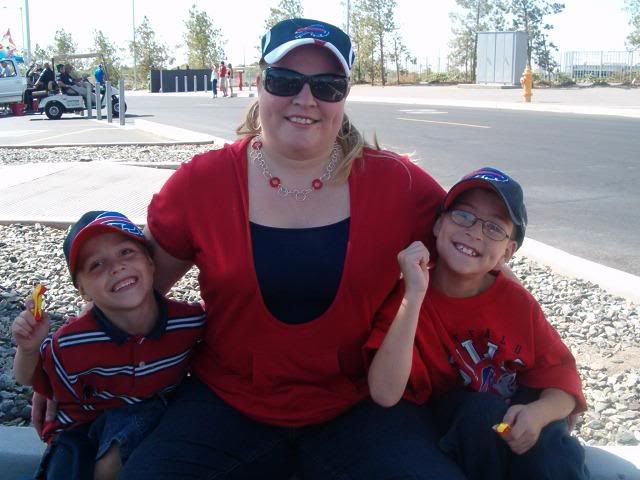 My wife, bless her heart, donned some Buffalo gear despite her complete devotion to the Dallas Cowboys. Doesn't she look amazing in Red, White, and Blue?! You Bet'cha! C'mon babe, it can't be that bad!
Unfortunately we had this dopey Cardinals fan who undoubtedly still lives in Mommy's basement... trust me, I asked him! He had a blast heckling us...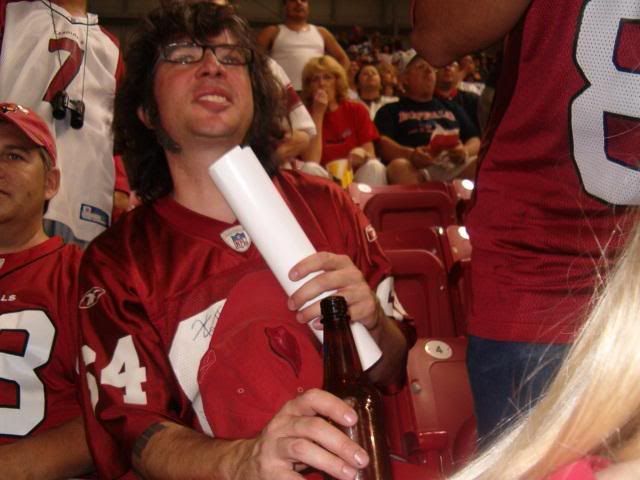 After the game the boys got to 'Run with Red' down on the field. They were totally excited about that. They got to line up, hit a little obstacle course, then plow into a pylon for a touchdown.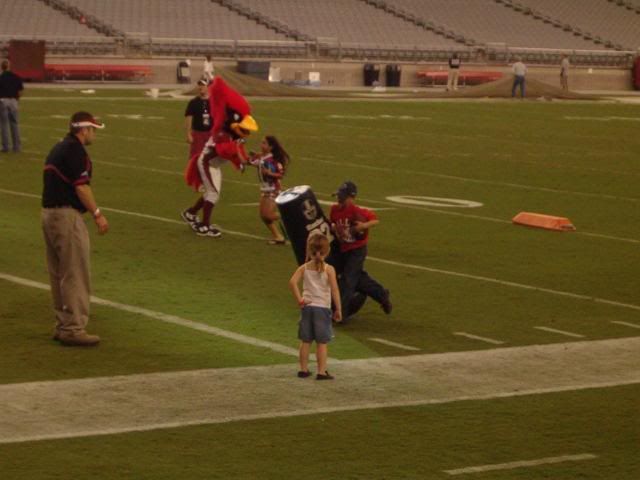 I did find out that I shared a birthday with
Big Red
. Apparently Big Red has an appetite for weasels for when Tha Wease took the field Big Red swooped down upon him and threw him up on his shoulder...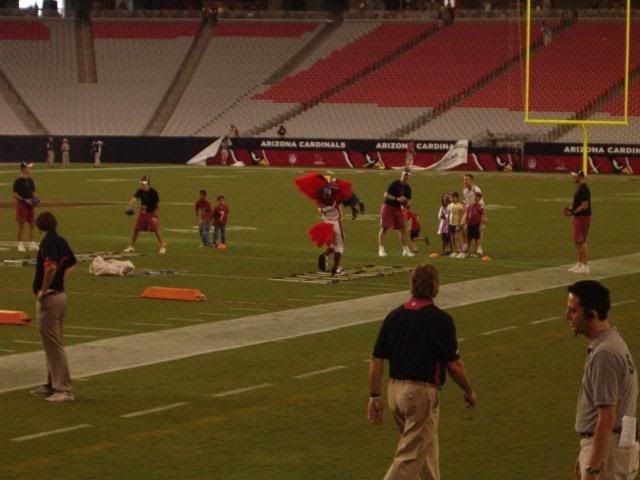 Unfortunately, the pylon was the victor of the battle between Tha Wease vs The Pylon.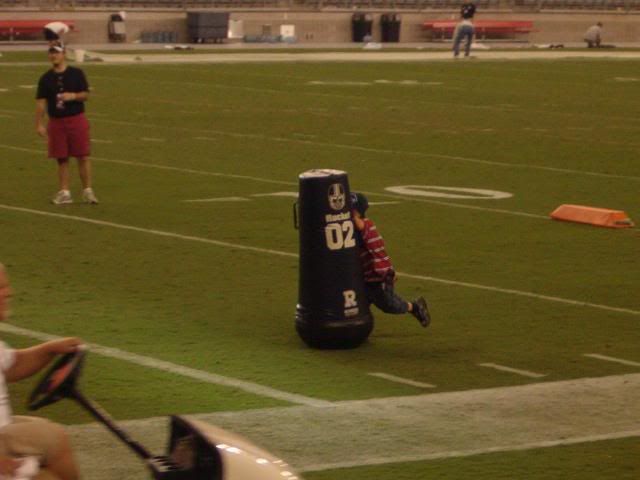 After the game we went to our friend's house to pick up the other three kids who had a blast hiking, swimming, and playing with their kids and made the 4 hour trek home. I've since spent the last few days recovering and relaxing...
Today I think we're going to go out and shoot some pictures of our awesome little mountain town. If they come out alright, I'll post them next... naturally after I finally get some things done around the house...