Floating this Weekend Away...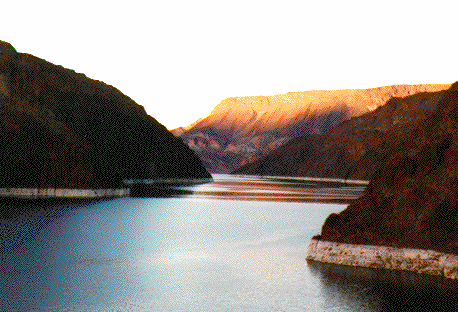 I figure I better get out to Lake Mead before it gets 120 degrees and I accelerate any advancement of skin cancer I'm sure to induce this summer.
Having grown up in the heart of the
Finger Lakes
in Upstate NY, I've been pretty spoiled as far as lake exploration goes.
Lake Mead is just a big puddle created by the
Hoover Dam
but hey... it's water isn't it? And I need to be on it...
We don't have a boat (yet) so we'll just rent a
pontoon boat
(read: party boat)
, find a nice little cove and just kick back and relax. Perhaps we'll throw the kids into the nice ice cold water a time or two. Sounds like a plan...
Have a good weekend y'all.