Weekend Pro-Immigration Rally
LEGAL

Immigration
that is...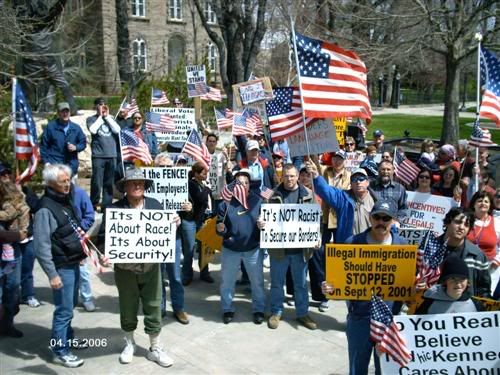 I really wanted to make it up to Reno for this rally to support my new friends in
NICPAC
.
As well as the great people in the
Northern Nevada Chapter of Protest Warrior
.
They teamed up, pooled some resources, and had some excellent signs displayed.
Not suprisingly however was the complete lack of local media coverage. There were no interviews of the protesters asking them what they thought of the immigration situation.
Despite the fact that they were tripping over themselves to cover the clueless high school students who have been staging walkouts of the schools here over the last month and then drilling into our heads their ignorant remarks laced with mindless emotion.
That's where we come in eh? I believe it is up to us bloggers to restore sanity to the public debate.
Although I couldn't make it,
Matthew
was able to keep me up to date with some great pictures!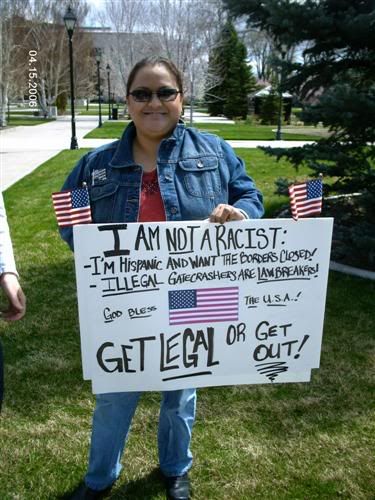 Be sure to hit up all the links, check out the awesome pictures, and spread the word that the local MSM won't!
We will not be ignored!