10,000th Visitor!
After a whole year I finally received my 10,000th Visitor!
It's from a place in the country that is near and dear to my heart... the land of the cheeseheads where I have fellow cheesehead relatives but I'm confident that this is not one of my hunting cuz's.
So, I'd love to hear from the 10,000th visitor from
West Salem, Wisconsin
.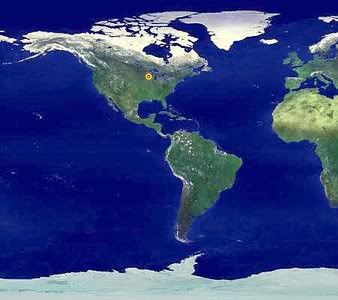 How in the world did you find my site?
(they have internet access in the sticks?)
Are you related to the Fargens?
(if you are, please don't hold anything I did at the wedding in September against me!)
Did you bag any Deer this season?
(if so, can you send me some venison jerky??)
MMMMmmmmm...
linked with Sean Gleeson's Bonfire of the Vanities #126