Switcheroo/Open Post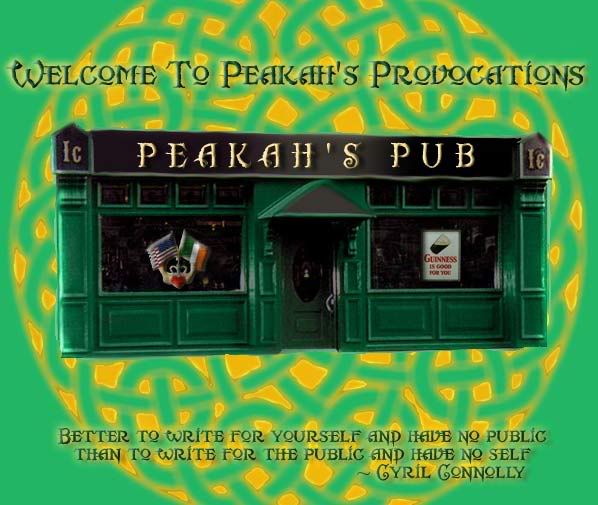 In the interest of quicker loading time I had to change my template around some. No offense
Jaden
, I loved the Irish Bar theme it was just that it took so darn long to load that it became impractical.
So there is just a wee bit o'toning it down for now.
With the
BloggingMan 2007
event coming up, and a decent number of people visiting me each day, it seems like the right thing to do.
Let me know what you think...
I figure it's time I pull my weight with my membership in the
Open Trackback Alliance
and
Open Trackback Provider Blogroll
so I'm making this an Open Post.
Put a link to this post and send me a trackback and I'll list your posts below. For those of you who have emailed me about how to do trackbacks (and I apologize for putting you off)
Check This Out
.
Hey, while I'm thinking of it,
go here
and ask me asanine questions for my upcoming Blogger Interview with
Basil
.
Here's a list of other sites providing Open Trackback Parties this weekend:
Real Teen
Wizbang
Point Five
10ft2ft
Adam's Blog
Basil's Blog
TMH's Bacon Bits
Choose Life
Don Surber
Jo's Cafe
NIF
Stop the ACLU
Is it Just Me?
Stuck on Stupid
Samantha Burns
The Uncooperative Blogger
third world county
Right Wing Nation
The Bullwinkle Blog
Linkfest Haven
Link away folks...
Trackback for this post is:
http://haloscan.com/tb/peakah1/113730544135292760
Freedom Folks linked with:
The Upside of Hate
As a Christian I find this question instructive. Don't get me wrong, I'm not suggesting you run around and start hating things cuz' ole Jake said it was okay. But we all hate something, maybe more than one something. And sometimes that's a good thing.
TMH's Bacon Bits linked with:
Honor Thy Teddy: A Kennedy Retrospective
A few days ago, I presented an open trackback post requesting the best of your Ted Kennedy writings. The response was great. Here I present a roundup of some fine thoughts on His Bloatedness, the Humongous Senator from Massachusetts.
Tidbits And Treasures linked with:
A Case Of Mistaken Identity?
When you have a deceased loved one in a funeral home, and go for the viewing, you expect to find the right person. Well, that's not what happened at Spry Funeral Home in Huntsville recently.
Stuck on Stupid linked with:
Paws For Patriots
Southeastern Guide Dogs Inc. is launching Paws for Patriots to provide guide dogs to 30 military veterans of the wars in Iraq and Afghanistan who became vision-impaired or disabled during their service.
Tel-Chai Nation linked with:
Successful Likud primary for Knesset list presents
The Likud held its party primaries for the Knesset list Thursday night, and you could say that opponents of the expulsion are the leading victors, led by a fresh newcomer, Moshe Kahlon.
A Blog for All linked with:
Highway to Hell
Iran's mad mullahs and their rabid mouthpiece Ahmadinejad are definitely seeking to grease the skids and make sure that we're on the highway to hell.